The ARC-17
---
Models & Standard Equipment: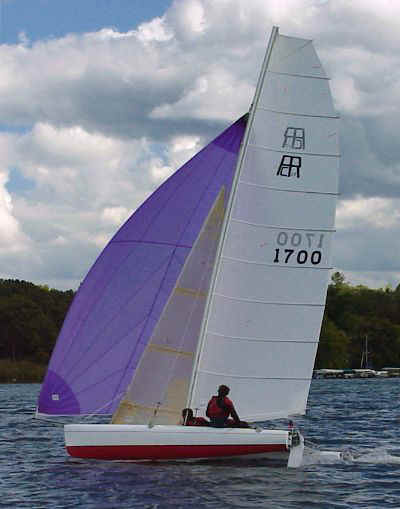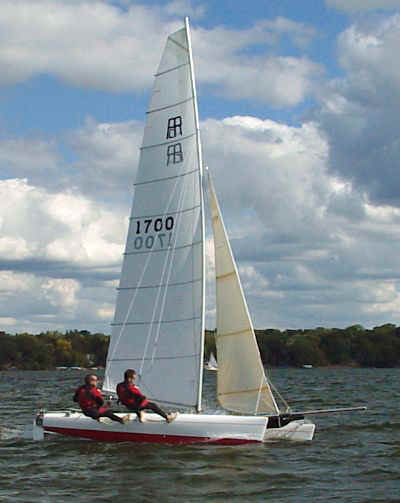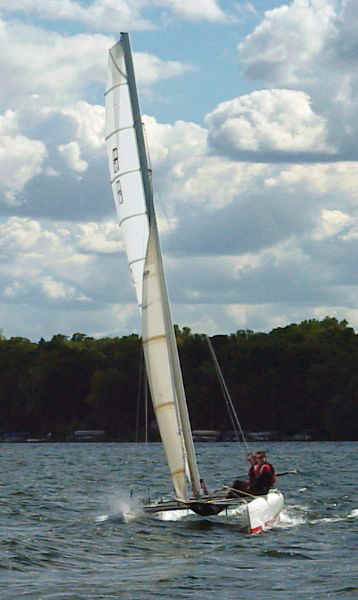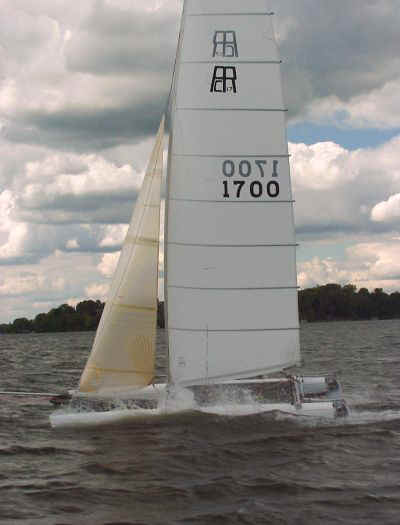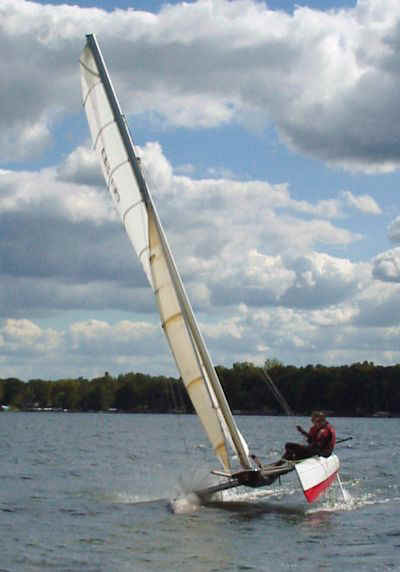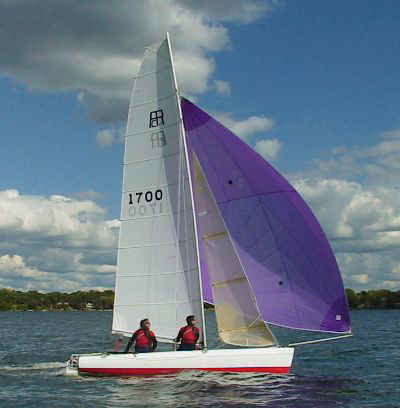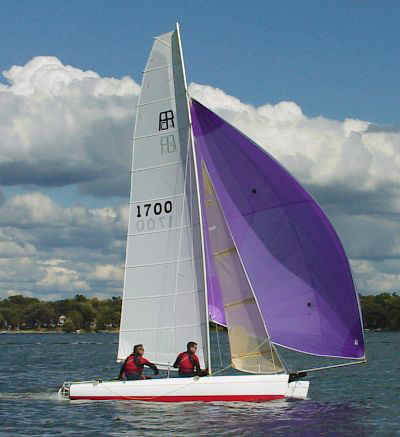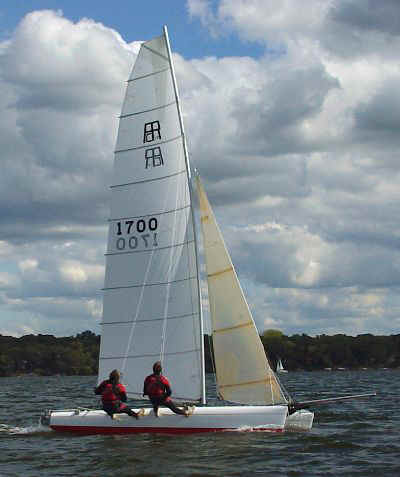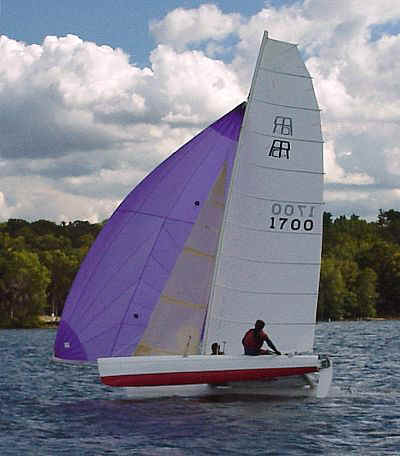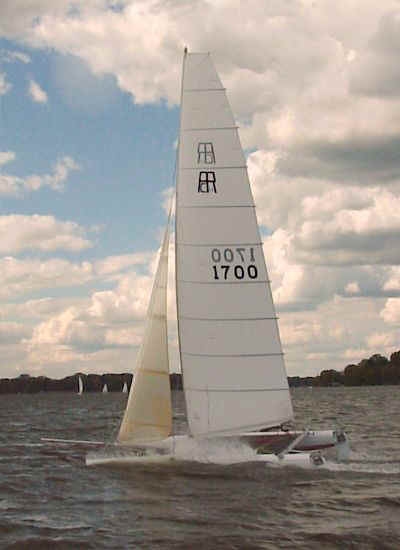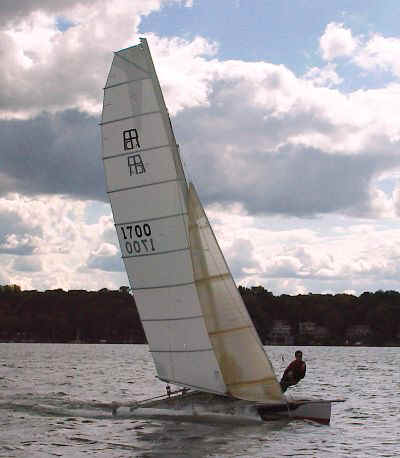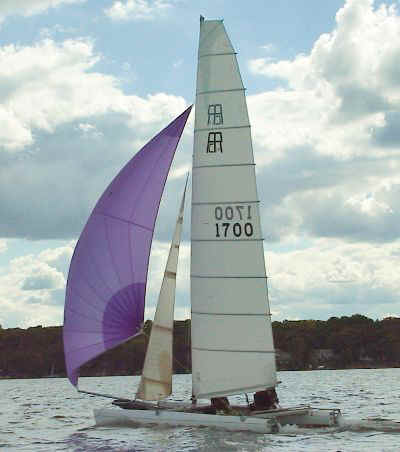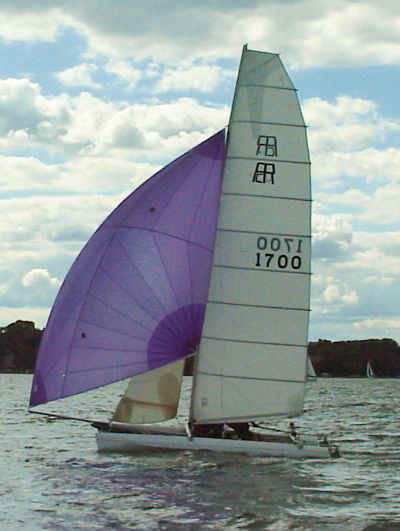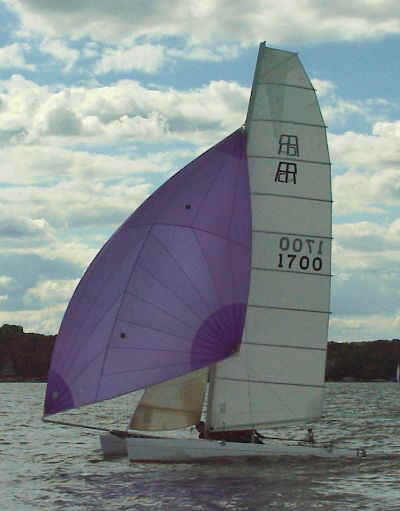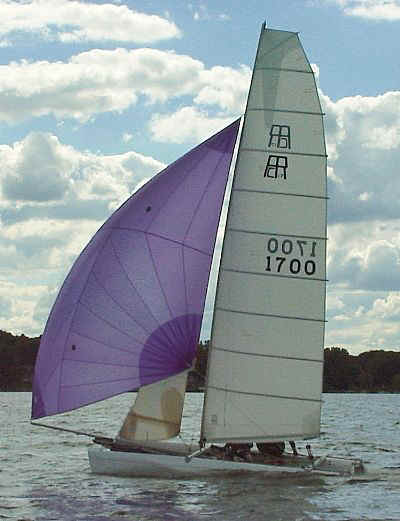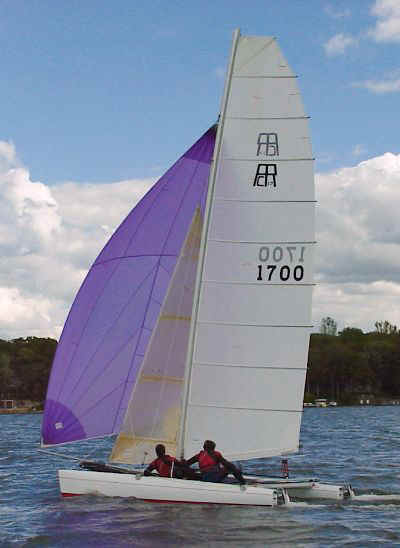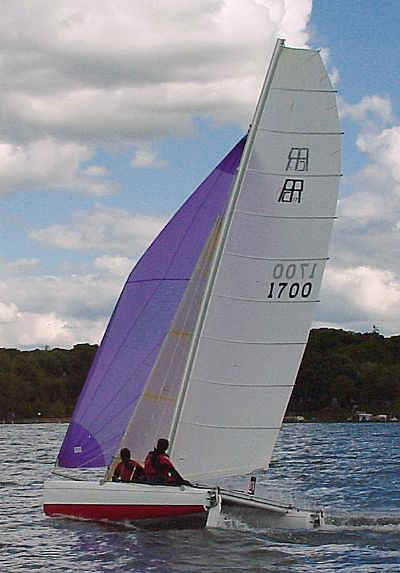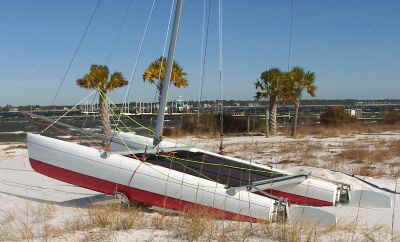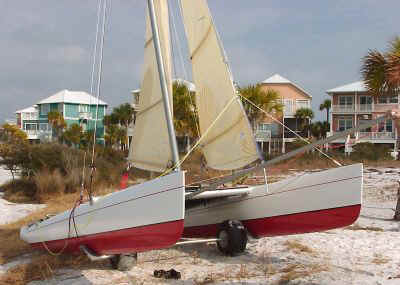 Models
ARC-17 Uni Rig




Minimum Weight: 285 lbs. (129.27 kg)*




Sail Area: 206 sq. ft. (19.14 m2)**




ARC-17 Sloop Rig




Minimum Weight: 300 lbs. (136.08 kg)*




Sail Area: 257 sq. ft. (23.88 m2)**
* Weights do not include sails or spinnaker rigging.
**Sail Areas include mast area, but do not include spinnaker.
---
Standard Equipment
High fineness ratio hulls minimize drag.
Elliptical hull shape maximizes strength and reduces tendency of pitchpoling.
Superior hull volumes allow larger crews to maintain competitiveness in varied conditions.
8' 6" beam provides ease in trailering while maintaining optimum righting moment.
Advanced vacuum bagged high density foam sandwich hull construction of fiberglass/epoxy.
Numerous structural bulkheads.
Aluminum backup metal for all hull fittings.
White hulls finished w/epoxy primer undercoats and premium acrylic urethane top coats and accent stripeing.
High strength aluminum / magnesium castings.
Aircraft quality 6061-T6 aluminum extrusions.
4.5" diameter beams maintain hull alignment.
Large, buoyant, sealed mast section reduces possibility of turtling.
Internal halyards on both mainsail & jib (sloop rig).
Trampoline: Black net w/spacious storage bag.
Traveler and jib control lines mounted to main beam and routed under trampoline.
Unique hidden trampoline lacing.
Custom Harken 8:1 mainsheet system.
Main and jib (sloop rig) traveler by Harken.
Main traveler controlled by crew at main beam.
Color coded lines
Exclusive self tacking jib system on sloop rig.
Dual downhaul on mainsail.
White coated trapeze wires and sidestays.
Double trapeze with adjustable retractors (sloop rig).
Telescoping tiller w/Avibank quick pin.
Avibank quick release pins on tiller crossbar.
Righting system.
Full rotating mast.
Positive locking mast step.
Positive locking kick-up rudders.
Awlgrip Non-skid on deck areas.
NACA 63 series high aspect rudders.
Optimized rudder position eliminates ventilation.
Self lubricating rudder pintle pins.
Factory direct technical support.
For additional information on this or any other product from Aquarius Sail please Contact Us to receive additional product information and literature.