Soft Goods & Repairs
---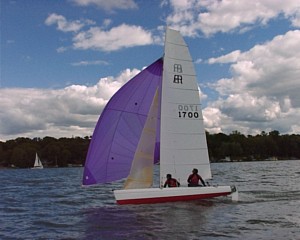 Over the past 35 years Aquarius Sail's repair shop has provided sail & trampoline repair services to sailboat owners throughout the United States. In addition to the repair services we also produce custom products like trampolines and covers for all makes and models of boats.
Today Aquarius Sail is your source for trampolines, covers and repair services. We utilize the highest quality materials and an unequalled level of workmanship to produce the best products and services for your boat. If you are looking for a new trampoline, a cover for you boat or just need your sail repaired come to the people who have been providing these services for over 35 years and let us show you why sailors from all over the United States send their projects and repairs to us.
If you would like to discuss your project please fill in the contact form below or call our soft goods department at 651-462-SAIL (7245).
For additional information on this or any other product from Aquarius Sail please Contact Us to receive additional product information and literature.