The RC-30
---
Product Overview: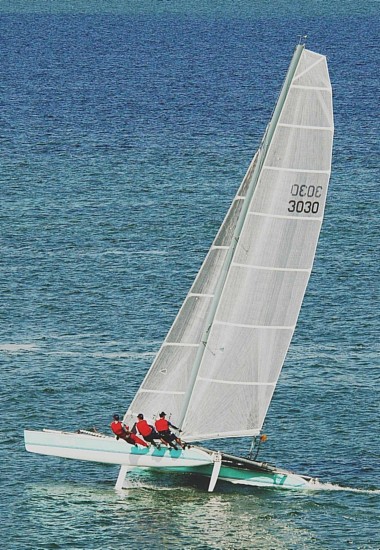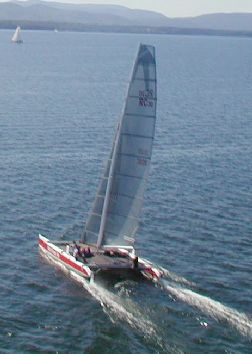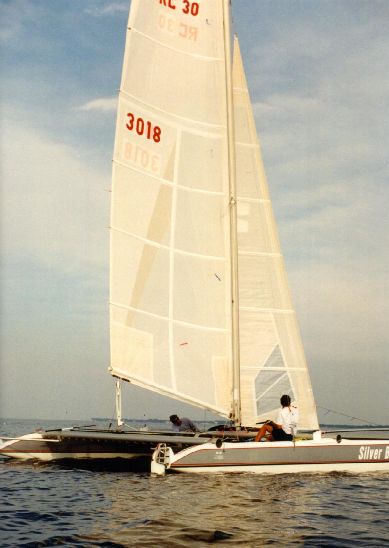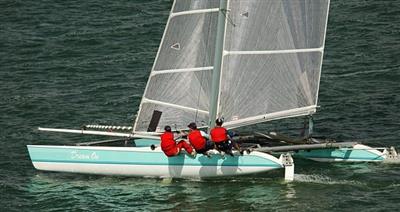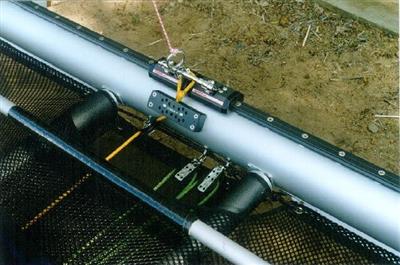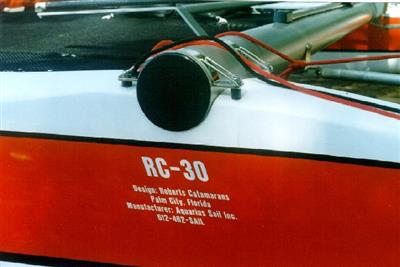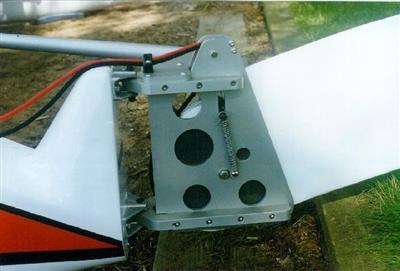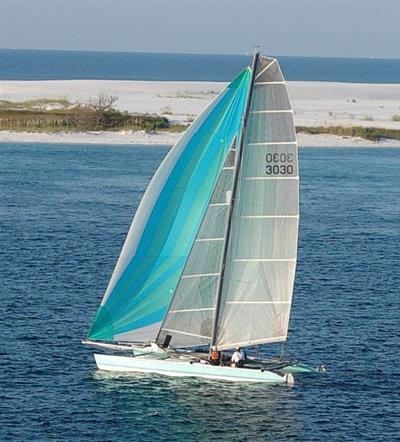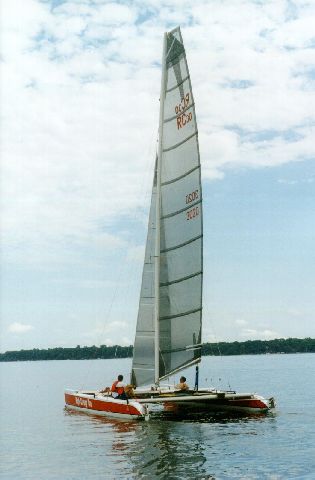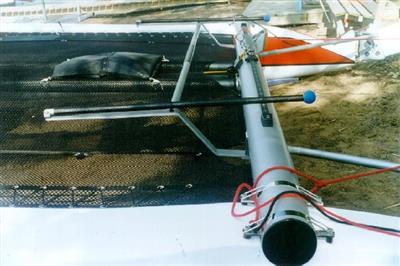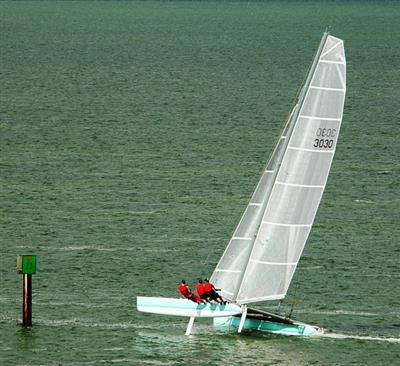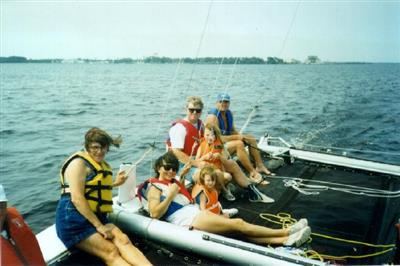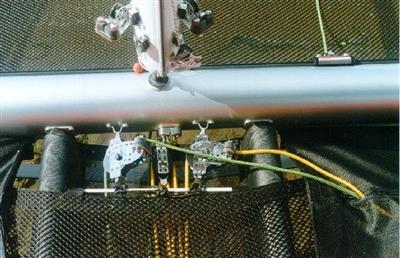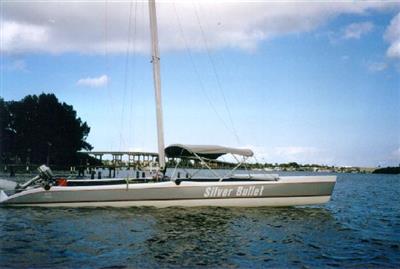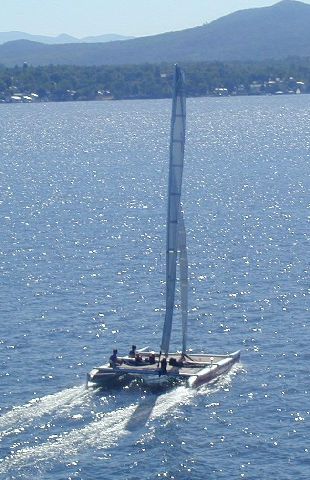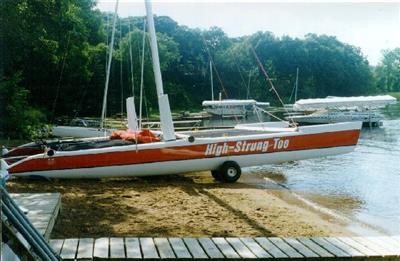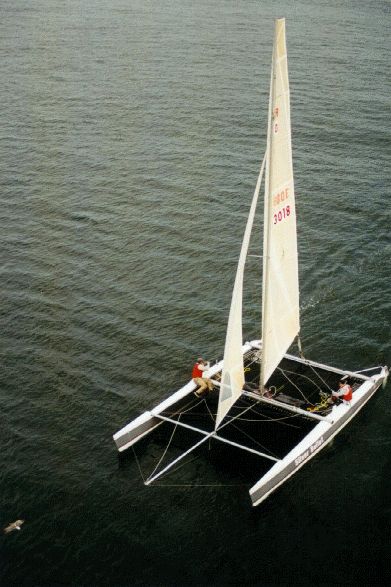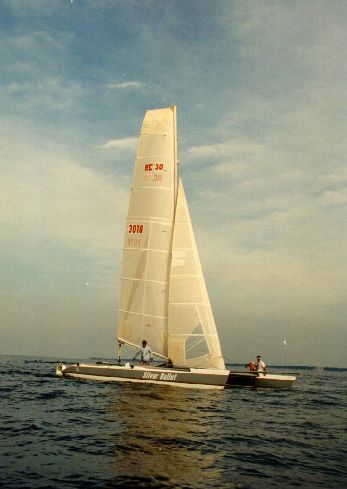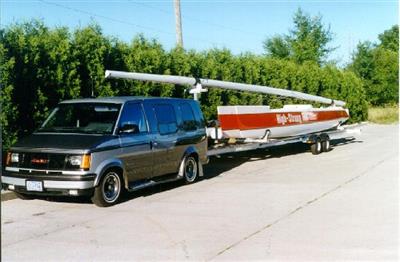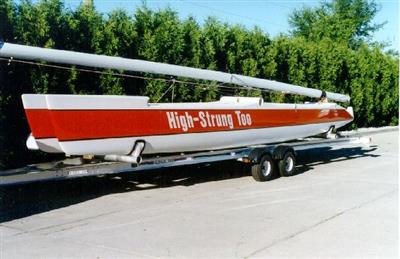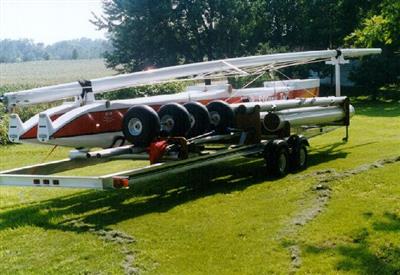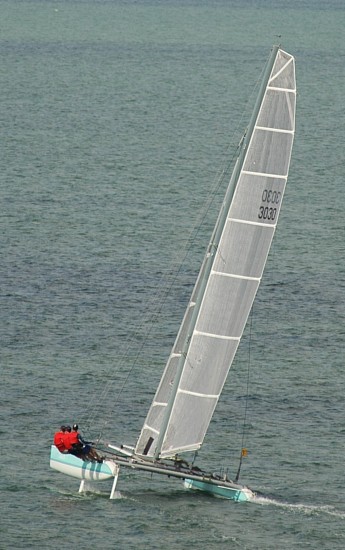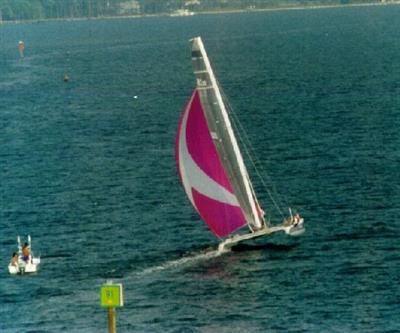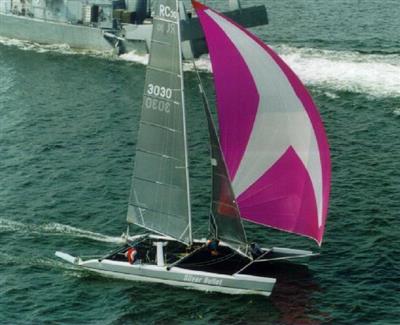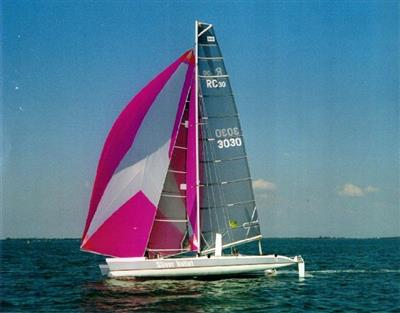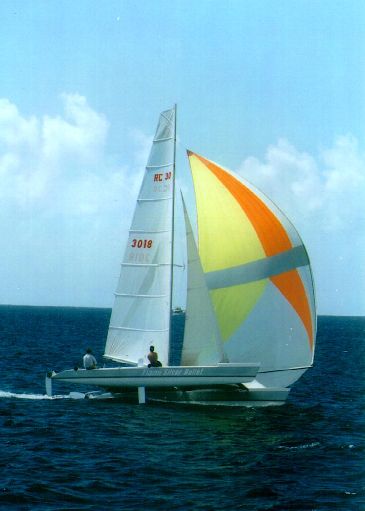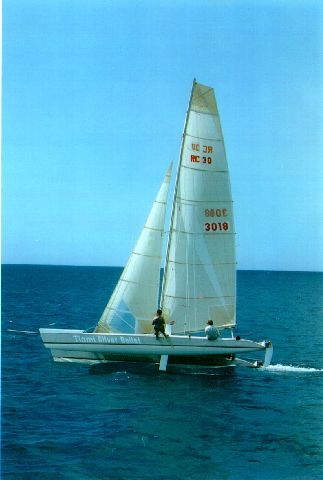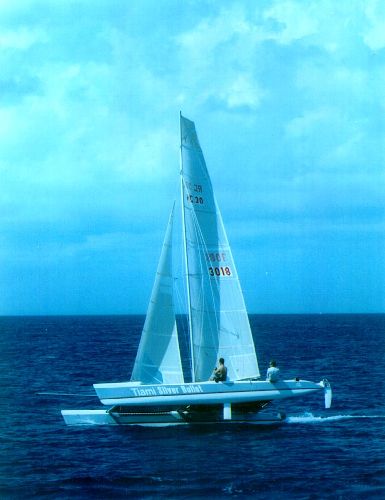 The RC-30 owes a lot to it's predecessor the RC-27. The RC-27 has been a legend in high performance catamaran sailing circles since 1985. Now the standard has been raised another step with the RC-30. The desire to sail in true high performance fashion and yet have the ability to cruise in much the same manner was a prime goal in the design of the RC-30.
The RC-30 was designed to provide comfortable high-speed sailing in a package easily handled by a crew of two or three. The exceptionally fine hull shape, coupled with common sense rigging and sophisticated construction techniques, yield a lightweight boat with unmatched speed and versatility. The RC-30 is easily assembled by two people and launched from a beach without the need for a crane or elaborate trailer.
The RC-30 can also be equipped as a cruising version with a lightweight bimini top that folds
easily while sailing to the next relaxing hideaway. The bimini top provides a shaded area of over 135 square feet and the forward trampoline now becomes a comfortable lounging spot. For a great weekend on the water, just add lunch and your favorite refreshments.
For additional information on this or any other product from Aquarius Sail please Contact Us to receive additional product information and literature.