The ARC-22
---
Options: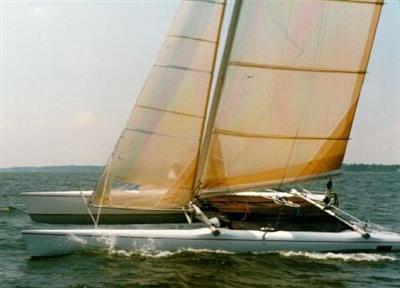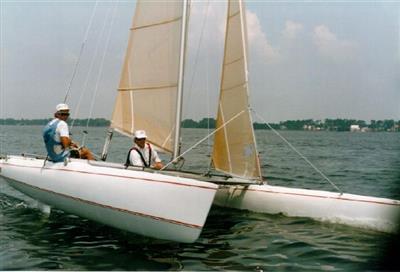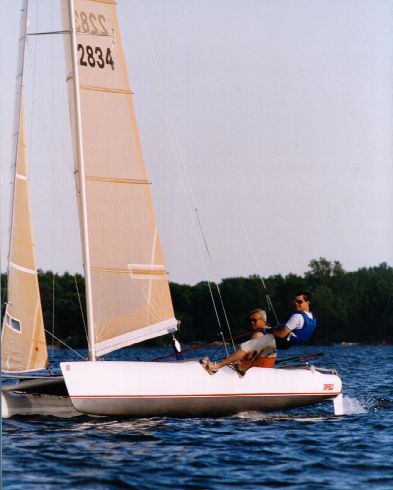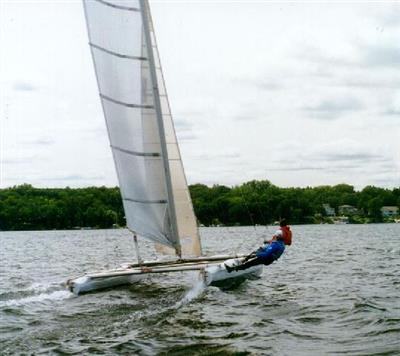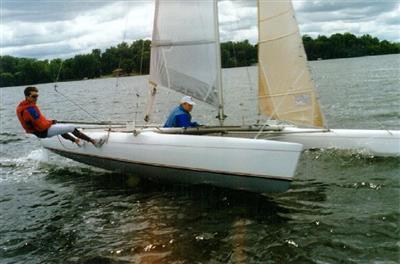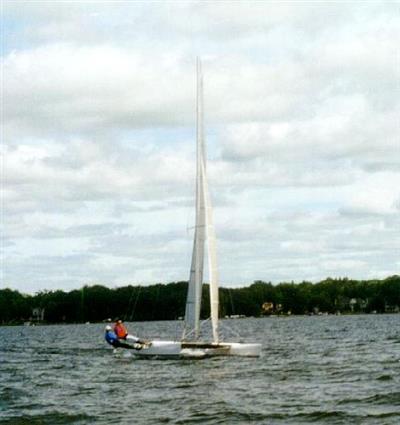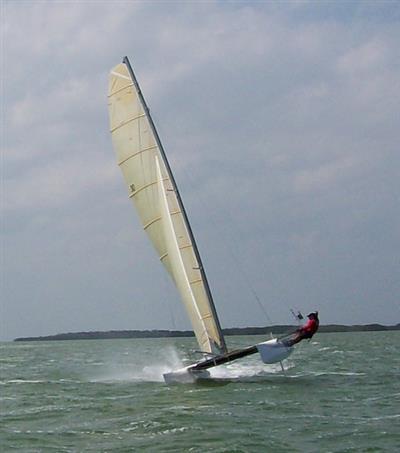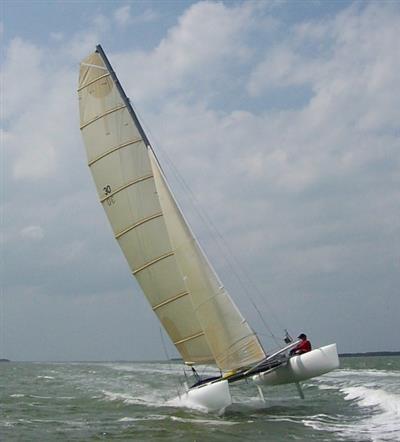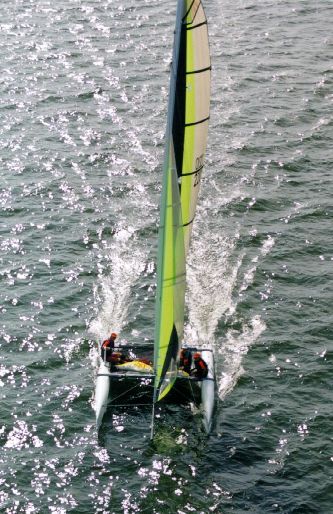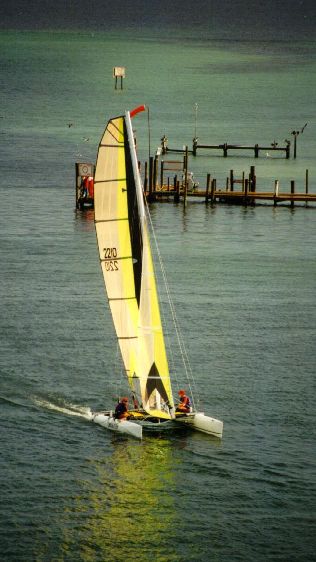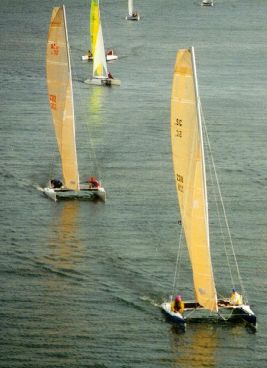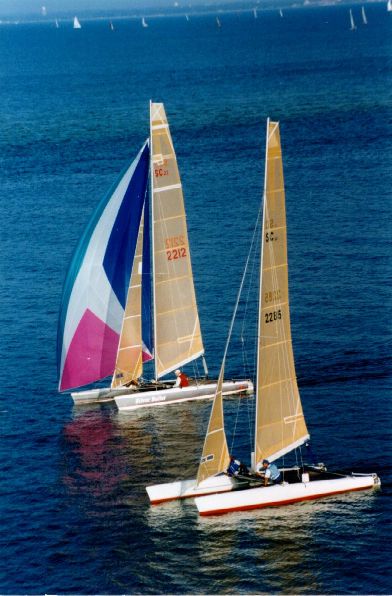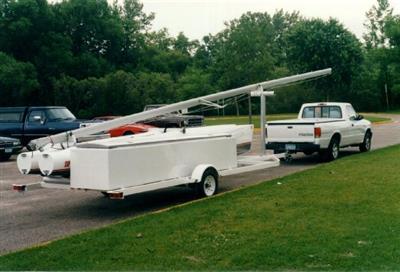 Class Certified Square Top Sails:
ARC-22 tubular batten set
Fwd competition tramp
Radial jib traveler track
Spinnaker pole and rigging
Spinnaker (743 sq. ft. / 69.03 m2)
Black Cat Spinnaker (613 sq. ft. / 56.95 m2)
ARC-22 Spinnaker turtle (bag)
Mast stepping gin pole - Click here to see Demo

Covers:

Hull covers
Main beam cover
Aft beam cover

Custom hull colors
ARC-22 Beach dolly
Custom fiberglass sail box
Custom trailer
For additional information on this or any other product from Aquarius Sail please Contact Us to receive additional product information and literature.